Arcserve's managed service provider solutions: Reliable data security for your clients.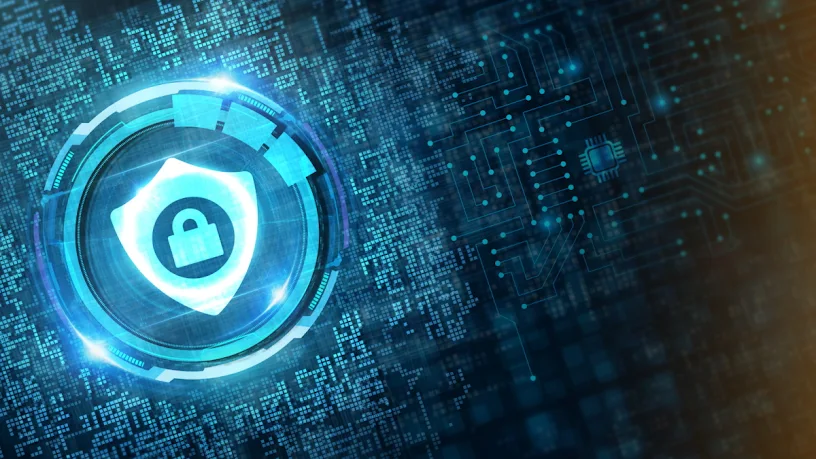 In a world marked by escalating threats from ransomware attacks, data breaches and natural disasters, organisations of all sizes and across various industries find themselves in need of robust data protection solutions. This growing demand is reflected in Market.Us's projection, indicating that the global managed services market is poised to expand from $279 billion in 2022 to an impressive $835 billion by 2032. This substantial growth, amounting to nearly a 12% compound annual growth rate (CAGR), underscores the immense opportunities awaiting managed services providers (MSPs).
Simultaneously, a survey conducted by SP Global Market Intelligence reveals that 46% of respondents are currently using or have plans to implement backup and recovery managed services in the next two years. This places backup and recovery services second only to day-to-day operational monitoring – a core offering for many MSPs. Given the central role of backup and recovery in ensuring data resilience, these statistics affirm that providing such services is not only prudent but also lucrative for MSPs.
However, thriving in a competitive marketplace necessitates setting oneself apart from the competition. This is where becoming an Arcserve technology partner can make a significant difference. Partnering with Arcserve opens doors to new customer opportunities and solidifies your reputation as a trusted partner for existing clients.
Best-in-class data resilience solutions
One of the primary advantages of being an Arcserve partner lies in the unparalleled Unified Data Resilience platform. This platform, built on three key pillars, offers a multifaceted approach that delivers comprehensive backup, replication and disaster recovery capabilities within a single solution. It not only captures the attention of potential customers, but also reinforces the trust your current customers place in your expertise.
Prevent: By incorporating Arcserve solutions integrated with Sophos Intercept X Advanced, you can provide state-of-the-art cyber security that employs deep-learning neural networks to detect both known and unknown malware – without relying on traditional signatures.
Protect: You can safeguard your customers' physical and virtual data across on-premises, cloud and SaaS environments from external threats, major disasters, human errors and other unexpected disruptions.
Recover: With Arcserve, you can securely activate replicas of your customers' physical and virtual systems, whether on-site, off-site or in private and public clouds.
However, the story doesn't end here.
Count on Arcserve's expertise and support
Arcserve is an organisation wholly dedicated to channel-focused operations, firmly committed to supporting the success of its partners. Whenever you require our expertise, we're readily available. Our support is comprehensive and available 24/7. Additionally, we empower your team to enhance its expertise and deepen its knowledge of Arcserve products through the Arcserve Academy – a training and certification programme. This programme includes self-paced e-learning courses and instructor-led training, ensuring your team is proficient in configuring and managing the complete Arcserve product line, with even a module designed for sales professionals.
Offer robust data resilience solutions
By partnering with Arcserve, you gain access to unparalleled data protection and recovery capabilities, including Arcserve ShadowXafe – a next-generation data recovery and backup software solution. Additionally, Arcserve offers ShadowProtect, a cross-platform solution that safeguards mixed and hybrid environments with comprehensive backup and disaster recovery software, ensuring the availability and protection of on-premises business systems and data.
As an Arcserve partner, your customers can leverage hybrid cloud and on-premises backup and recovery options, providing increased flexibility. Additionally, they can benefit from user-friendly management features and automation capabilities that reduce complexity and operational costs while enhancing efficiency.
Expect uncomplicated revenue growth
Arcserve simplifies the process for partners to attract new customers and expand their revenues. We offer tiered service levels and support, usage-based billing and streamlined invoicing. With Arcserve, you can provide a broad range of best-in-class solutions to manage, protect and recover all data workloads – ranging from SMEs to enterprise-level organisations – regardless of their location or complexity.
Your customers will appreciate how Arcserve solutions eliminate complexity while delivering cost-effective, agile and highly scalable data resilience across all data environments. This includes Arcserve Cloud Services and Cloud Hybrid Disaster Recovery as a Service (DRaaS), Arcserve Cloud Direct Backup as a Service (BaaS), and Arcserve SaaS Backup – a cloud-to-data protection solution for SaaS data.
"We have cultivated a longstanding partnership with StorageCraft, now Arcserve, in the distribution of their MSP solutions," remarks Ian Parker, Executive Product Manager at LOOPHOLD Security Distribution. "Their comprehensive portfolio addresses the critical needs of managed service providers by delivering robust data protection solutions. These encompass backup software for servers and virtual machines, SaaS backup for online applications and a complete disaster recovery as a service solution. To explore Arcserve's MSP offerings further, we invite you to visit our website for detailed information and contact us at your convenience."