Ensure your data is always safe, recoverable and available
In a world where remote working is fast becoming the norm, it is vital that organisations of all sizes ensure they have effective backup and disaster recovery plans in place.
WHAT TO CONSIDER TO ACHIEVE AN EFFECTIVE BACKUP & DISASTER PLAN
Ensure your data is always safe, recoverable and available
In a world where remote working is fast becoming the norm, it is vital that organisations of all sizes ensure they have effective backup and disaster recovery plans in place,
Remote working has been on the rise for some time, though its uptake has clearly been fast-tracked as a result of the Covid-19 virus. The transition to a remote approach created a whole new set of security vulnerabilities, as businesses were forced to rapidly equip their workers with new hardware and systems to continue operations throughout lockdown. However, it must be understood that when undertaking such a transition, it is vital that your security, backup and disaster recovery functions are not forgotten.
Remember that when employees are working remotely, this opens up a wider set of surfaces for cyber-criminals to take advantage of, heightening the chances of being compromised by threats such as ransomware and other malware.
At the same time, data can be lost or compromised in many ways beyond outside attack. In fact, the number one cause of data loss in a typical software-as-a-service (SaaS) deployment like Microsoft Office 365 is accidental data deletion. This translates around 70% of all lost data being attributed to either accidental or malicious removal by end-users. Data can also be lost due to misconfiguration and client sync issues, as well as instances where it is rendered unusable due to malware.
Moreover, Office 365 customers are warned by Microsoft that they are still ultimately responsible for protecting their data, even in a cloud environment. After all, Microsoft Exchange, SharePoint, and company file servers located on-premises are regularly backed up – clearly, then, data residing in Office 365 needs the same level of protection.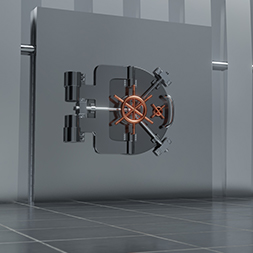 A backup solution with teeth
Barracuda Backup is a solution designed from the ground up with the cloud in mind, offering features like built-in cloud replication and management. Although it has a strong legacy in on-premises physical and virtual server protection, Barracuda Backup now also includes Cloud-to-Cloud Backup for Office 365, backing up all relevant data directly to Barracuda Cloud Storage.
All Office 365 data backed up to the Barracuda Cloud is accessible, searchable and retrievable from anywhere with an Internet connection. By selecting specific dates from a built-in calendar, point-in-time recovery of all types of data can also be achieved.
Detailed reporting and audit logging are another key component, while all Barracuda Backup appliances and Cloud-to-Cloud Backup services can be managed through a single pane of glass, known as Barracuda Cloud Control.
Security is equally paramount, which is why all Office 365 data is encrypted in-transit with 128-bit SSL encryption, while the data stored in the Barracuda Cloud is encrypted at-rest using 256-bit AES encryption. Additional layers of protection included in Barracuda Cloud Control are multifactor authentication, IP address login restrictions and role-based administration.
Mistakes happen!  As users sometimes accidentally delete or overwrite important data. There are also instances where disgruntled employees or hackers take malicious action in deleting or corrupting data. Knowing how often this occurs, it is vital that businesses with any form of remote operations ensure that they have an effective backup and recovery solution in place. Barracuda Cloud-to-Cloud Backup delivers exactly this for your entire Office 365 environment.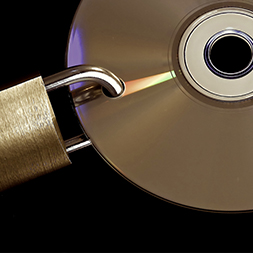 But what if there's a disaster?
Although data backup is critical, there is a lot more to properly securing and enabling your remote IT environment. Think about it; If an office server failed, how would you get the data back and the system working again? This demonstrates how recovery is just as important as data protection – you don't want to fall into the trap of thinking that because the data is backed up, it will therefore be available when you need it.
There is a huge difference between backing up your data and having in place a plan to achieve complete business continuity. While data loss is usually the result of errors or malicious activity, it must be understood that any type of disruption – from a transport strike to a power outage to a natural disaster – can put your operations at risk. Therefore, it is essential to close this gap before it is too late.
When it comes to remote offices, traditional enterprise backup and disaster recovery products and services are often too expensive and complex to deploy and manage at such sites. This leaves these remote offices having to 'make do' with whatever technology they can access. The solution, he says, lies in a combination of on-premises data backup and offsite replication and failover.
With Arcserve's Disaster Recovery as a Service (DRaaS), the on-premises servers can be virtualised in Arcserve's data centre and can be made accessible from any location, thereby ensuring staff productivity.
In a remote office environment, data protection and recovery are needed at multiple locations; however backup management – in the form of Barracuda – should be centralised, in order to optimise resources and reduce risk.
More to the point, centralised management is crucial for disaster recovery. For example, if a remote site was closed due to a flooding incident, a centralised approach would allow that branch office information to be recovered without the need to recover the data physically at the affected site.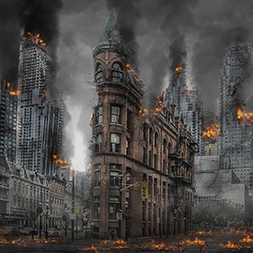 DR as a service is the answer
The role of a proper disaster recovery solution is to protect the business from any type of disruption. Naturally, a single, integrated solution will not only be more streamlined, but also much less of a burden on the business – something that is imperative when it comes to remote offices.
Organisations now have the option to consolidate all their remote office server, desktop and laptop backup data into Arcserve's secure cloud, with OneXafe Solo. The offering is so simple that all that is required is to connect OneXafe Solo to the Internet and it will start protecting your business immediately.
In the event of a disaster, Parker suggests that OneXafe Solo quickly boots backup images as virtual machines, using Arcserve's VirtualBoot technology. And since data protection is both host-based and agent-based, total physical and virtual system recovery will get the operation back in business rapidly.
Should recovery ultimately prove necessary, OneXafe Solo is able to recover a virtual machine in milliseconds, using patented the VirtualBoot technology. In the same way, it can recover files or folders within seconds, and entire systems in minutes. Offering recovery to anywhere, from anywhere, it is integrated with Arcserve's purpose-built, self-service disaster recovery cloud.
It should be obvious that disaster recovery should not merely be an afterthought. This modern disaster recovery as a service offering delivers an affordable and scalable solution in a simple plug-and-play appliance, with no upfront cost, all while guaranteeing total business continuity by direct backup to Arcserve Cloud Services. Moreover, the solution is designed to enable you to customise services to fit your business needs and budget, while enabling effective, affordable offsite data protection. After all, when the worst happens, you want to know that your data is safe, recoverable and always available.