Network & Information Security Training
LOOPHOLD's ethos is very simple; we aim to pass our knowledge and skills onto our customers. Communication is essential and technical knowledge is fundamental to the success of any company selling security. Our mission is not only to supply the "best-of-breed" products but also to provide our Channel Partners and their Customers with the best training, knowledge and skills.
LOOPHOLD's courses target the needs of Information Security Officers, IT Managers, System and Network Administrators working in the open enterprise environment.
LOOPHOLD offers "generic" security courses, as well as technical and sales training for a range of products. Currently, available courses include:
QuickCourse™ – Introduction to Information Security
SonicWALL Authorised Training Partner (ATP) Courses
All courses are in instructor-led format, and are provided throughout Southern Africa by LOOPHOLD, or selected Channel Partners.
I'm interested in Training

Introduction to Network & Information Security
Are you wanting to add Network and Information Security Solutions to your portfolio?
This introductory course will ensure you are brought up to speed efficiently with the most current security trends and solutions.

Technology Partner Product Training
Our Technolgy Partners release new and updated products on a regular basis. This is key to keeping ahead of the Threat curve. Our Product training will enable you to stay up to date with the new solutions as they are released.

Technology Partner Sales Training
We all know that understanding the available products and solutions is key to generating sales and winning business. We have developed and update our sales training to provide you with the the competitive edge you need.

Secure Mobile Access Administrator (SMAA)
Recommended for networking professionals responsible for the daily operation of the unified secure access appliances.

Recommended for networking professionals responsible for the daily operation of network appliances running SonicOS 7.

Recommended for individuals that deploy, optimize, and troubleshoot all associated product features.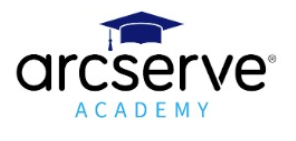 Arcserve Academy is a training and certification program. The program provides both self-paced eLearning courses and instructor-led training to ensure you have what you need to effectively configure and manage the complete Arcserve line.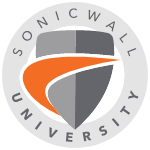 A sophisticated online training platform providing up-to-date training and certification courses with convenient e-learning certification modules and authorized training partner schedules and certification exams.

Barracuda Campus offers documentation for all Barracuda Networks products — no registration required. Customers and resellers may also sign up for an account with Barracuda Campus to benefit from their official training and certification.