Five strategies for ensuring data resilience in cloud computing with Arcserve.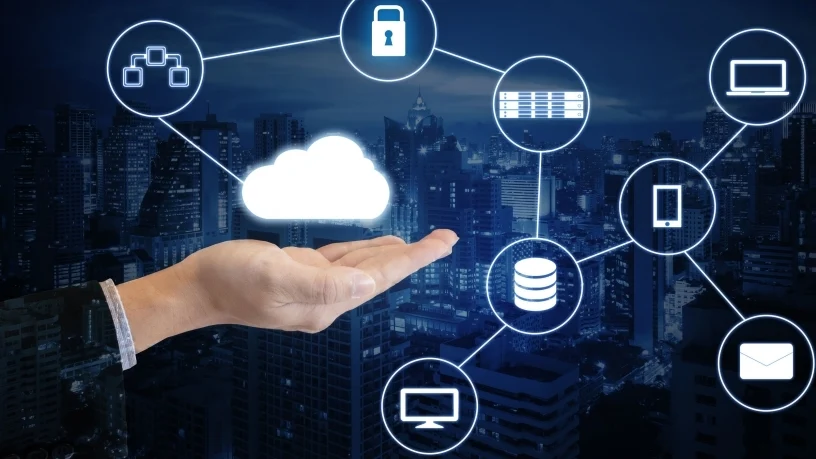 The growing cloud computing market
The global cloud computing market is on a rapid growth trajectory, projected to more than double from $546 billion to $1.2 trillion between 2022 and 2027, with an impressive nearly 18% compound annual growth rate (CAGR). Furthermore, Arcserve's annual global research reveals that 82% of IT decision-makers anticipate increased investment in hybrid cloud, while 70% expect a surge in multicloud investments.
As an IT leader, cloud computing likely plays a pivotal role in your organisation's strategy. Hybrid and multicloud infrastructures offer the flexibility and agility to tailor cloud environments to specific needs, from optimising performance for various workloads to harnessing cutting-edge services, tools and technologies provided by cloud providers.
Data resiliency and shared responsibility model
Arcserve's global study uncovered a common misconception about data responsibility, with 43% of IT decision-makers wrongly believing that cloud providers are accountable for data stored in public clouds. However, it's crucial to understand the shared responsibility model, where cloud customers bear the responsibility for securing their data and workloads. This misunderstanding is unfortunate, as a 2022 Sophos report reveals a significant increase in cyber attacks among those using the cloud for infrastructure as a service (IaaS).
Given these challenges, it's imperative to take proactive steps to enhance data resiliency in your cloud computing deployment.
Five ways to enhance data resiliency
Keep backup and disaster recovery plans current: Regularly review and update your backup and disaster recovery plans. Test these plans to ensure their efficacy when needed. Adhere to the 3-2-1-1 backup strategy, which involves keeping one backup in immutable storage – a format that can't be altered or deleted. Additionally, develop an incident response plan to swiftly detect, respond to and recover from disruptions, whether from security breaches or other unexpected events.
Incorporate redundancy and high availability: Building data resilience in cloud environments requires redundancy, following the 3-2-1-1 rule. Backup data in multiple locations, with one copy stored in an immutable format. Distributing workloads and backups across multiple locations mitigates risks and ensures high availability.
Strengthen cyber security and data protection: Combine cyber security and data protection into an integrated solution. Solutions like Arcserve Unified Data Protection (UDP) and Arcserve Cloud Hybrid incorporate Sophos Intercept X Advanced for Server, neutralising malware, exploits and ransomware with AI-based endpoint protection. Regularly assess cyber security and data protection efforts to identify vulnerabilities and stay ahead of evolving threats.
Implement monitoring and analytics: Consistent monitoring is essential for data resilience in highly available architectures. Invest in effective monitoring tools to gain insights into system performance, security threats and potential anomalies. Utilise AI and machine learning to identify patterns and detect issues before they escalate, reducing downtime and data loss.
Seek expert guidance: Given the high likelihood of a cloud data disaster, it's valuable to consult experts dedicated to delivering data resiliency solutions. Arcserve specialises in this area and offers IT guidance through technology partners. Consider requesting a meeting with LOOPHOLD Security Distribution to explore how Arcserve solutions can enhance data resiliency across your cloud and on-premises infrastructures, including hybrid and multicloud environments.
"LOOPHOLD are increasingly involved in utilising our portfolio of technologies to design bespoke network and information security solutions.This, together with our value-added resellers, ensures both implementation and ongoing management is achieved," says Ian Parker, Executive Product Manager for LOOPHOLD. "The importance of data resilience, security, backup and recovery objectives (RPO & RTO) are integral to every business and we highly recommend these are discussed with an expert to ensure you have the optimal solutions in place with the appropriate configurations. Please feel free to speak to one of our solution architects."