Microsoft 365 Data Security and SaaS Backup Solutions: An in-depth analysis and Arcserve's leading role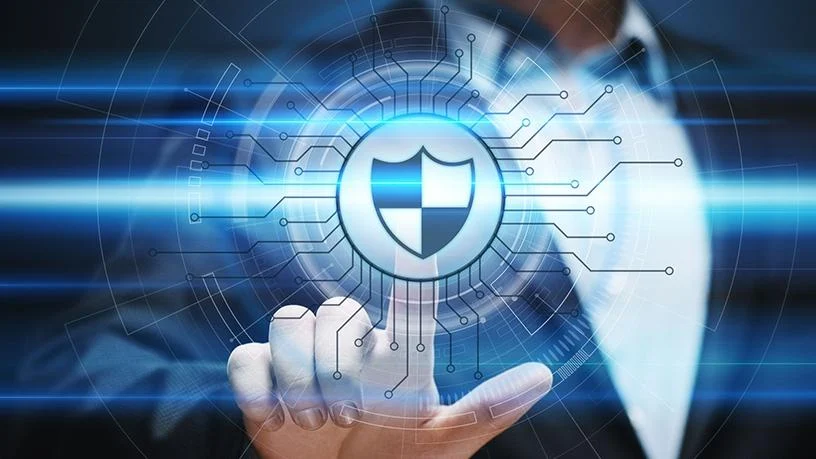 As of February 2023, Microsoft Office 365 boasts a staggering global user base of more than a million companies, with a notable 145 844 customers located solely in the United States. This extensive adoption underscores the critical reliance of numerous organisations on Microsoft 365 for their day-to-day operations. However, with the ever-looming threats of ransomware attacks, malware intrusions, natural disasters and other potential hazards, these users face the unsettling possibility of losing vital data.
Against this backdrop, the insightful analysis of DCIG analyst Jerome Wendt, featured in his recent article, titled: "Safe assumptions one can make about Microsoft 365 SaaS Backup Solutions" warrants attention. Wendt's piece delves into the realm of Microsoft 365 Software as a Service (SaaS) backup solutions, shedding light on the intricate landscape of safeguarding data within this ecosystem. His conclusions draw from meticulous research conducted by DCIG, which evaluated a staggering 25 distinct Microsoft 365 Backup Solutions across more than 200 data points spanning five crucial categories:
Anti-ransomware/cyber resilience
Backup capabilities
Billing, configurations and licensing
Recovery and restore
Support
What emerges as a compelling revelation from DCIG's analysis is that these reviewed solutions shared a mere 5% of the evaluated features. This discrepancy highlights the diverse approaches taken by each solution in addressing the complex challenges associated with Microsoft 365 data backup. Wendt distils the commonalities into three "safe assumptions":
Per-user licensing:

 

The standard practice is to employ per-user licensing. However, the nuances of how organisations are billed can be more intricate than anticipated. It becomes imperative to grasp the precise inclusions and exclusions within licensing fees.
Protection of Microsoft Exchange online mailboxes:

 

Among the universally well-protected components offered by all reviewed providers, Microsoft Exchange Online mailboxes stand out. While it is reasonable to assume that all options offer backup and recovery functionalities for Exchange e-mail messages, folders and mailboxes, the specific provisions may significantly vary and warrant careful consideration.
Support:

 

Next-day, same-day and phone support can be considered a reliable baseline expectation from any vendor. Nevertheless, some enterprises may have more stringent demands, requiring faster response times, such as under an hour or under four hours. Therefore, it is crucial to ensure that the chosen provider aligns with your support expectations.
In conclusion, Jerome Wendt aptly asserts that the primary takeaway from the analysis is the significant divergence among Microsoft 365 backup solutions. This divergence underscores the need for a thorough evaluation of available options based on individual organisational requirements.
In this context, the forthcoming release of DCIG's TOP 5 reports, spotlighting the best Microsoft 365 SaaS backup solutions for various use cases, is highly anticipated. In the interim, we assert with confidence that Arcserve SaaS Backup merits serious consideration as the preferred solution across the five critical categories outlined by DCIG, says LOOPHOLD Security Distribution.
Anti-ransomware and cyber resilience:
Arcserve SaaS Backup leads with a security-by-design approach. It ensures data remains encrypted during transit and at rest, with a remarkably swift set-up process taking just five minutes. Notably, the backups are stored in an immutable format, protected by a blockchain-based algorithm, rendering them invulnerable to alterations or deletions, even by administrators. Additionally, Arcserve SaaS Backup simplifies single sign-on (SSO) set-up, facilitating the seamless integration of multi-factor authentication (MFA) with a configured identity provider.
Backup capabilities:
Arcserve SaaS Backup delivers comprehensive data protection for SaaS data residing in Microsoft 365, Microsoft 365 Azure AD, Microsoft Dynamics 365, Salesforce and Google Workspace. Its user-friendly interface, categorising user and non-user data efficiently, streamlines navigation, accelerates IT operations and guarantees full control over the safeguarded SaaS data. Furthermore, the solution's scalability is remarkable, with the ability to cater to millions of users, ensuring adaptable SaaS backup solutions.
Billing, configurations and licensing:
Arcserve offers an exceptionally cost-effective SaaS backup solution, characterised by a per-seat pricing model that encompasses all SaaS data protection features. This inclusive approach encompasses unlimited backup retention, aligning with regional, industry and corporate policies throughout the subscription's lifespan. Users benefit from limitless data storage in an online cloud tier, enabling swift access and restoration, along with a 30-day data retention feature that guards against inadvertent deletions or ransomware attacks. Arcserve SaaS Backup further distinguishes itself by eliminating additional charges for data traffic, whether it's data ingress, egress or transaction fees.
Moreover, the solution offers versatile multi-tenant and role-based access control (RBAC), catering to the diverse needs of managed services providers (MSPs) and large enterprises, thereby enhancing control and governance. The solution's auditability is another key feature, recording operations such as restores, downloads, GDPR compliance-support labels and various functions in an accessible audit log.
Recovery and restore:
Arcserve, a renowned leader in data resilience, protection, recovery and restoration, ensures optimal recovery options for users. Whether it's the restoration of terabytes of data or specific objects, Arcserve SaaS Backup excels. The universal restore view provides an all-encompassing overview of backup sets, complemented by a powerful search functionality spanning historical data sets, whether recently backed up or archived over an extended period. The diverse restoration options include in-place restore, PST download, in-place archives, cross-user restore, bulk data download, shareable user links and SharePoint cross-site restoration.
Support:
Arcserve's reputation as a stalwart in data resilience, protection, backup and recovery is rooted in its unwavering commitment to customer support. Numerous success stories and testimonials bear testament to this commitment. When partnering with Arcserve, users can be assured of a responsive support system, making Arcserve SaaS Backup an invaluable asset during critical situations.
"When it comes to our data, it is imperative we ensure its integrity, whether this is against our internal employees and accidental deletions or a malicious event," stated Ian Parker, Executive Product Manager at LOOPHOLD Security Distribution. "Arcserve's SaaS Backup solution provides the optimal protection of our SaaS environments. The extensive scope of the solutions means within one solution you can backup and granularly restore Microsoft 365, Google Workspace, Salesforce, Microsoft Dynamics 365 and Azure Active Directory. This is coupled with the ability to purchase either an annual licence or utilise the MSP billing and provisioning model."
Parker emphasised: "It is of critical importance to preserve the integrity of data within our organisations. This protective measure extends to safeguarding against both inadvertent deletions by internal employees and potential malicious events." He continued by stating: "Arcserve's SaaS Backup solution represents the ideal choice for fortifying the protection of our SaaS environments. This solution offers a comprehensive range of capabilities, enabling us to efficiently backup and meticulously restore data from platforms such as Microsoft 365, Google Workspace, Salesforce, Microsoft Dynamics 365 and Azure Active Directory, all within a singular solution. Moreover, this solution grants the flexibility to select between annual licences or embrace the MSP billing and provisioning model, thereby accommodating your client's specific business needs."
One satisfied Arcserve customer succinctly summed it up: "We like Arcserve SaaS Backup because it was easy to set up and use, particularly from the perspective of a managed services provider. The added cost to a Microsoft 365 deployment is relatively insignificant, but when something goes wrong, Arcserve SaaS Backup is worth its weight in gold."